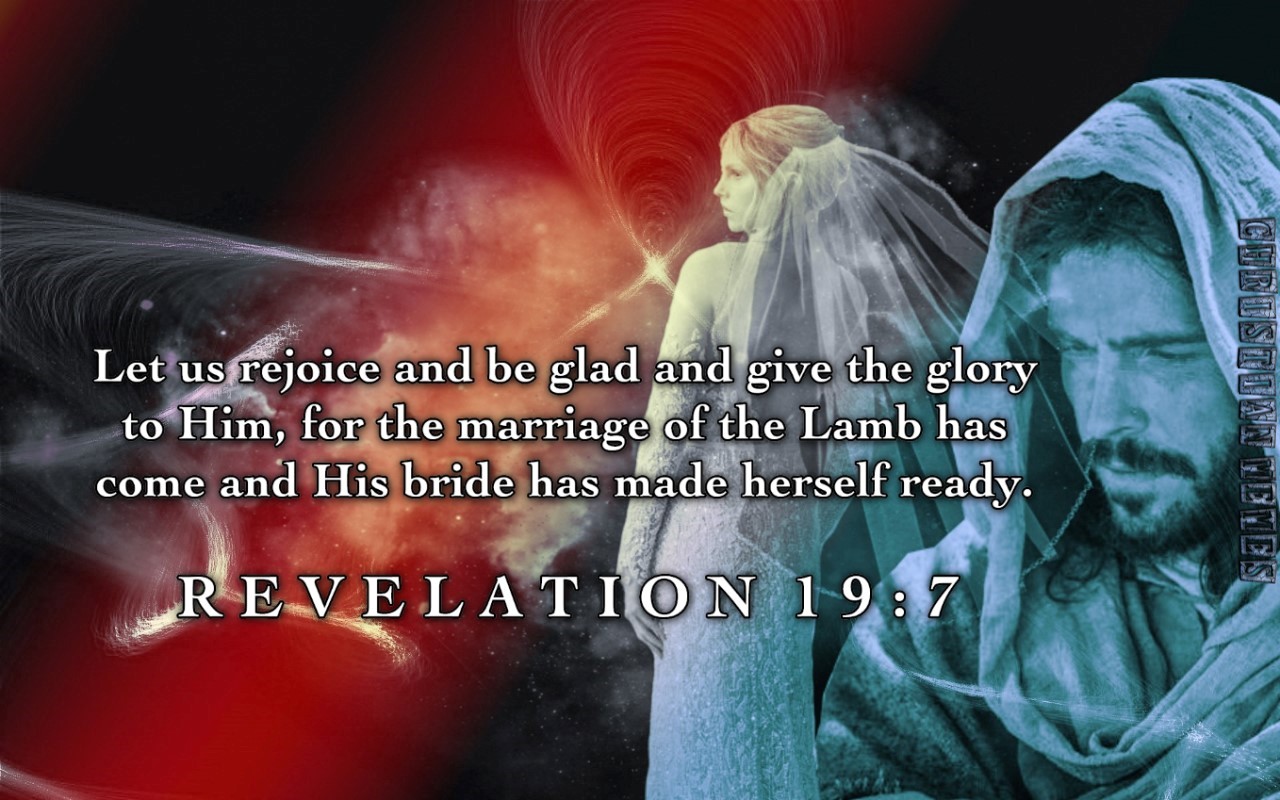 Description: Revelation 19 Verse 7 from the above 1280x800 resolutions which is part of the "New Testament" Category. Download this image by right clicking and selecting "Save image as..." There is only the one size or original size image download available.
Detail Of Revelation 19 Verse 7
Posted : November 14, 2016 at 11:49 am
Author : dovespirit
Category : New Testament
Tags : Revelation, Verse
Views : 991
File Size : 231 KB
File Type : image/jpeg
Resolution : 1280x800 Pixel
The
Revelation 19 Verse 7
MEME is provided for personal use as a meme on computers or other display devices only. Under no circumstances can this meme be used for commercial purposes or for publishing on other web sites without permission. You can view our full Copyright Policy
here
and our Terms and Conditions
here
.
Related Revelation 19 Verse 7
Our Partner Sites

Christian Gifs | Christian Social Media Covers | Christian Wallpaper Free | Christian Wallpaper Gallery | Digital Social Media Covers | Digital Wallpaper 4 Free


Christian Memes | Christian Memes is Designed by


Part of


error: Alert: Content is protected !!